How To Fix Vudu Playback Error With 3 Quick Tips
DISCLOSURE: THIS POST MAY CONTAIN AFFILIATE LINKS, MEANING I GET A COMMISSION IF YOU DECIDE TO MAKE A PURCHASE THROUGH MY LINKS, AT NO COST TO YOU. PLEASE READ MY DISCLOSURE FOR MORE INFO.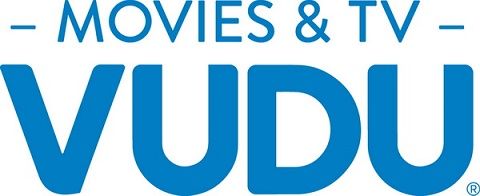 If you are a Vudu user, then you know that the Vudu playback error is frustrating. You're not alone when it comes to this issue!
You're streaming a movie from Vudu, and all of sudden you get the dreaded "Playback Error" message.
What do you do? How to fix Vudu playback error so that it doesn't happen again?
In this post, we will discuss what the Vudu playback error is, why it happens, how to troubleshoot for it and tips on how to avoid it next time!
What is the Vudu Playback Error?
Vudu users typically come across the playback error when they are streaming a movie from Vudu.
The message pops up and interrupts your viewing experience, asking you to re-connect or make other adjustments (such as updating software).
The problem is that if you're having this issue while watching a TV show on the VUDU app, you'll need to log out and back in before another show will play.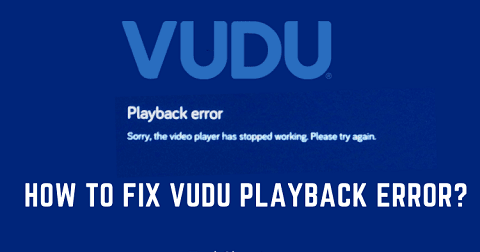 How to Fix Vudu Playback Error
There are a few ways to fix the Vudu playback error, as well as a few things you should try before anything else.
First, make sure that your network is connected to the internet by checking and making sure it's not on "airplane mode" or has an empty data plan.
You can also update your Vudu software through its own app settings tab.
How to Fix Vudu Playback Error – Change Your DNS Address
Occasionally, a DNS provider's connection to a device or web site can experience issues. Follow the steps below to resolve this issue:
Enter your device's network settings and change the DNS server to 8.8.8.8 Now try playing again.
This is a solution for most cases. If the problem persists, try the next solution.
How to Fix Vudu Playback Error – Rebooting or Power Cycling
If the answer above didn't solve the problem then try rebooting/power cycling your device.
You can do this by turn off your device and powering down your modem for 30 seconds before trying to reconnect.
How to Fix Vudu Playback Error – Delete and Reinstall
If you still have an issue after rebooting/power cycling then try deleting Vudu from your device completely by going into Setting > Apps (or through Settings > Applications if using iOS).
After you have deleted/uninstalled Vudu from your device, download the app again from your device's App Store and try to connect.
If you have tried all of the above troubleshooting methods but still can't fix this issue then one last thing you should do is make sure that your connection isn't outdated.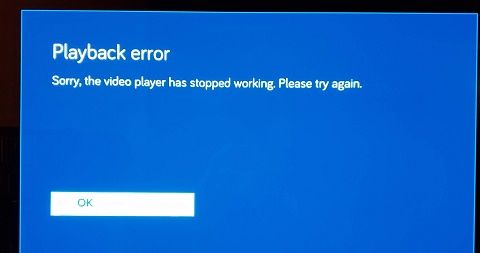 The Importance of a Good Connection
If you've been experiencing the Vudu playback error issue for quite some time now, it could be because your connection is not strong enough or has issues.
One way to fix this problem would be by doing a network reset on your device.
To do this, you'll need to restart the router or modem like we discussed in the reboot/power cycling.
How To Fix Vudu Playback Error in Chromebook Or PC
If you've been experiencing the Vudu playback issue on Chromebook, desktop or laptop, here's some tips that can help.
Tip 1: If you're experiencing a Vudu playback error, it may be time to fix your wireless connection.
If you're using WiFi, try going wired or consider switching to an ethernet cable for improved streaming speeds and fewer issues with buffering connections.
Tip 2: It's important to make sure any type of VPN or proxy solutions are disabled as they often don't work with Vudu.
Tip 3: Every browser builds up a cache of temporary information, which is stored on your computer.
In the end, performance will suffer as a consequence. Especially when it comes to streaming media services, this is often a frustration.
It is advised that you clear your internet browser's history before using the Vudu video player.
Tips and Tricks to Avoid This Issue in the Future
– Make sure that your device is connected to the router with an Ethernet cable.
– Ensure that you have a fast enough internet connection. If not, upgrade or change it if possible.
– Do all updates for your software and operating system before opening any new programs on your computer (such as Vudu).
You may also want to learn How To Update Discord
How To Fix Other Vudu Errors
Some people have experienced other issues and we will briefly discuss those below and how to fix them.
How To Fix Vudu Error 56
Error 56 is caused by an internet connection issue. A message will say, "Error 56: Failure receiving network data".
The bad thing about this is it's hard to find a something from Vudu on how to solve this problem.
The message tells you it's a network issue but it might only affect Vudu itself. Everything else could be working great on the same internet connection.
Here's a couple of ways you can try to fix the problem.
Check Server Status
As with any online service, they can have server breakdowns. The error 56 may simply be a server issue. You can check if Vudu's servers are down here.
Check Internet Connectivity
Check your internet connection to see if that could be the problem. Troubleshoot the problem by restarting your router.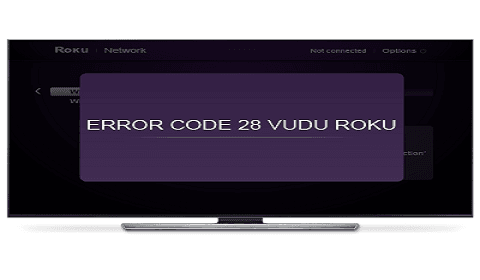 How To Fix Vudu Error 28
Error 28 is caused by failing to connect to the network. A screen will popup that says, "Error 28: Operation Timed Out or Failed to Connect".
Reset your modem
Power down your modem and WiFi router and wait for 10 to 15 seconds before powering them back up. This may fix any IP issue.
Test your Vudu account on other devices
Some people have gotten the error code 28 on Sony PS4 but everything is fine on other platforms.
If this is the case, it's a server problem that you will have to go thru Sony tech support to fix.
Change From TV connection to WiFi
If you get the error code 28 on any smart TVs, Vudu doesn't support satellite internet connections. It has too much latency.
Check the Firewall
The Vudu network problem happens when there is a blockage on the local level.
Check your computer's firewall to make sure it is not blocking Vudu from connecting.
With your router you can try some other ports. Not all but some firewalls support certain port range – 13,200 to 13299.
Switch WiFi to Wire Connection
Your internet needs to be fast enough to watch Vudu movies. You need at least 2.5Mbps for SD movies and 10Mbps for HD movies.
It's a common problem to not be able to connect with Vudu on a mobile phone, Xbox 360, or Roku over WiFi.
If it seems that you're waiting for a long time, you might want to use a wired connection instead of WiFi if possible.
If All Else Fails
If none of the above solutions have worked, you will need to call Vudu support. Here is the number for their customer care 888-554-VUDU (8838).
How To Fix Vudu Playback Error – Conclusion
Vudu video is a fantastic digital solution that allows you to watch some of your favorite movies and tv shows for free but if you're reading this article you know sometimes it can be frustrating.
We've reached the end of this how to fix Vudu playback error post, so we want to hear about your experiences with Vudu video movies playback errors.
Did these tips help you find a solution? If not, what were some other troubleshooting steps that helped you fix this error?
Share your thoughts and experience in the comments below!
If This Post Was Helpful, Share It With Your Friends!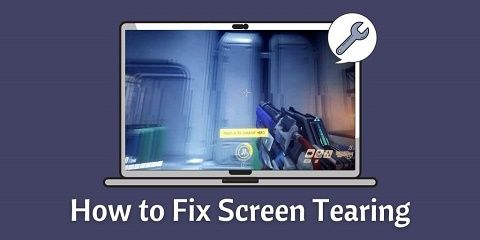 Have you been wondering how to fix screen tearing? Don't worry, screen tearing is a common issue that can be solved with some tweaks to your PC.
No Results Found
The page you requested could not be found. Try refining your search, or use the navigation above to locate the post.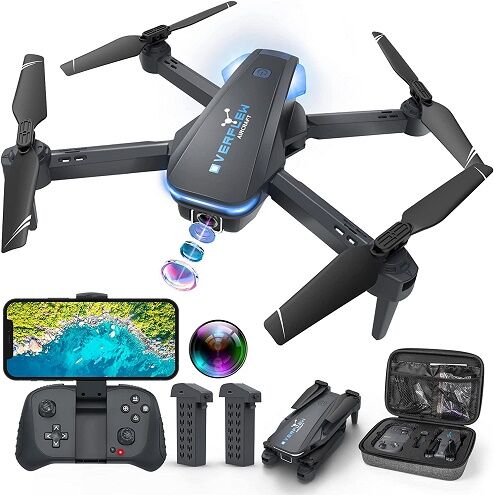 If you're a drone enthusiast, you've probably asked yourself this question at least once: how far can you fly a drone? Well, the answer to that depends…